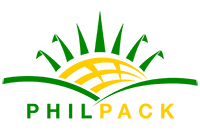 It was a long, hard struggle for the people of PHILPACK to crown the land


The story of PHILPACK evolves around the pioneering spirit of two peoples — the Americans who came and saw what could be in the future of the land and the Filipinos who worked the land and made what could be a reality.
Thus, it is only right that this story of PHILPACK





's 88 years of existence should be dedicated to the people that made PHILPACK what it is today: the workers of the '20s, and through the decades, many of them sons and daughters, and grandchildren of the original Pioneers. They were the Filipinos and the Americans with the zeal and courage to make that vision come true.
Their task was to prepare the ground, lay out the plots, ready the soil for the seedlings from Hawaii, and nurture the plants to maturity. And they succeeded. That first canning day in June 1930 provided the initial proof of their success. The first four years of PHILPACK's existence had coincided with a prosperous period (1925-1930) in Philippine Economy.
In Mindanao, the PHILPACK plantation and cannery activities were in full swing. The company was apparently so satisfied with the state of its pineapple operations that it could afford to consider broadening the scope of its activities. Either that or it wanted to spread its risks, bearing in mind the troubled U.S. economy.
Pineapple exports to the United States seesawed dramatically between 1931 to 1935: from 1.6M kilos in 1931 to 2.6M kilos in 1932, then dipping to just a little over 1.4M kilos in 1933, up next to 3M kilos in 1934, dropping down to 1.2M kilos in 1935.
In 1937, the company's canned pineapple exports literally jumped to 11M kilos valued at $1.7M. The improvement followed seven years of struggling with depressed prices, which were results of an international recession.
REPRESENTING 20% OF THE WORLD'S PROCESSED PINEAPPLE PRODUCTION
NOT SCROLLING